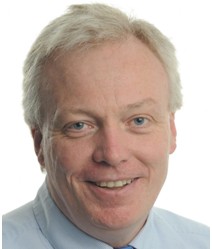 After gaining an engineering degree in 1984, Andrew joined Renault Trucks as a graduate trainee – but soon moved to Aston Martin Lagonda where he worked as a designer, development engineer and finally project engineer. The next step was a development engineer at Lotus Engineering, Project engineer at MSX Europe (for Ford and Volvo / Renault), back to Lotus Engineering (for GME), and Ricardo (for Saab as Project manager, and Renault Sport).
This background has given Andrew a unique blend of whole vehicle engineering (Aston Martin Virage Vantage was his first programme) looking at not only engine but drive line, suspension, body structure, fuel systems and thermal management. The ability to consider whole vehicle implications makes this blend of skills unique – traditionally engineers specialise in a given area and rarely gain this type of holistic knowledge.
In 2004 Andrew moved to MIRRC Thatcham, looking after advanced model planning as well as spending three years running the group that produced 'escribe' times / methods, resulting in a dramatic increase in data output. To a great extent this relied on knowing what was happening amongst the vehicle manufacturers, tracking the technology into the market and strategizing the methods coverage accordingly. During the latter part of 2010 Andrew was directed to put together the first UK Insurance Industry telematics core data protocol, which was then offered to all insurers for discussion.
In 2011 Andrew became a founder member of Auto Industry Consulting Ltd, together with Ben Cardy.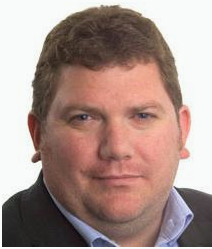 Having trained as a precision Engineer, Ben progressed into first tier manufacturing in the Automotive and Aviation industries. Through this work, he has gained extensive experience in production, quality management, environmental management, standardisation, supply chain management and more recently, automotive aftermarket training.
Ben has written and implemented many independent process based management systems in order to achieve the highest levels of "World Class Compliance".
In 2004, Ben joined Thatcham MIRRC to implement Quality and Environmental Management Systems. Following this, he was appointed PAS 125 Programme Manager. Through this role, he was responsible for the co-authoring and programme management of the original UK based PAS 125 Vehicle Body Repair Specification (now named BS 10125) the widely accepted standard to which Collision Repairers are required to comply.
Following the success of this industry wide initiative, he moved on to head up the Thatcham Automotive Academy, the then leading supplier of training to the Collision Repair Industry, providing services in over 10 countries to repairers, insurers and public sector services.
In 2011 Ben became a founder member of Auto Industry Consulting Ltd, together with Andrew Marsh.